In keeping with the OMCP mission to continually improve the standards of practice, education, and employment of online marketers, the association recognizes excellence in training and application of the standards.
Most Recent Winners of the OMCP Excellence Awards are:
See the announcement for GTB, and the announcement for MediaCom.
OMCP Awards 2018 Now Open
For 2018, OMCP has opened a category for in-house teams for excellence in Talent Leadership. Awarded companies have made significant investments in staff training and certification in online marketing practices.
Clients of awarded agencies are assured that agency staff have the verified hard skills,  education, and experience set by by the industry.
Judges will be considering combinations of: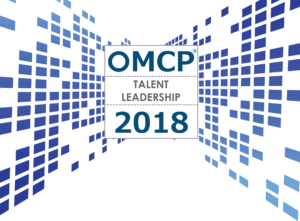 Volume of staff trained
Volume of staff certified
Exam pass rates
Innovation in training methodology
Course completion rate
Contribution to (or adherence to) standards
Criteria: Company or agency must employ 10 or more staff that practice online marketing, digital advertising, or digital media services that include at least four of the disciplines covered by the OMCP competency and certification standards. Training or exams must have taken place in the calendar year 2018.
To nominate a team, company, or agency, or to apply for the OMCP Talent Leadership Award, email a completed application form to info@omcp.org or use the form below to put an team in the running. OMCP will confirm application with the listed contact and provide an official entry form. Deadline for 2018 applications is set at February 16, 2019.  Winners will be announced in March 2019.
Award Nomination/Application