The digital marketing certification process can be confusing for busy marketers. Here is an overview and answers to common question that will help make your journey through the process as smooth as possible.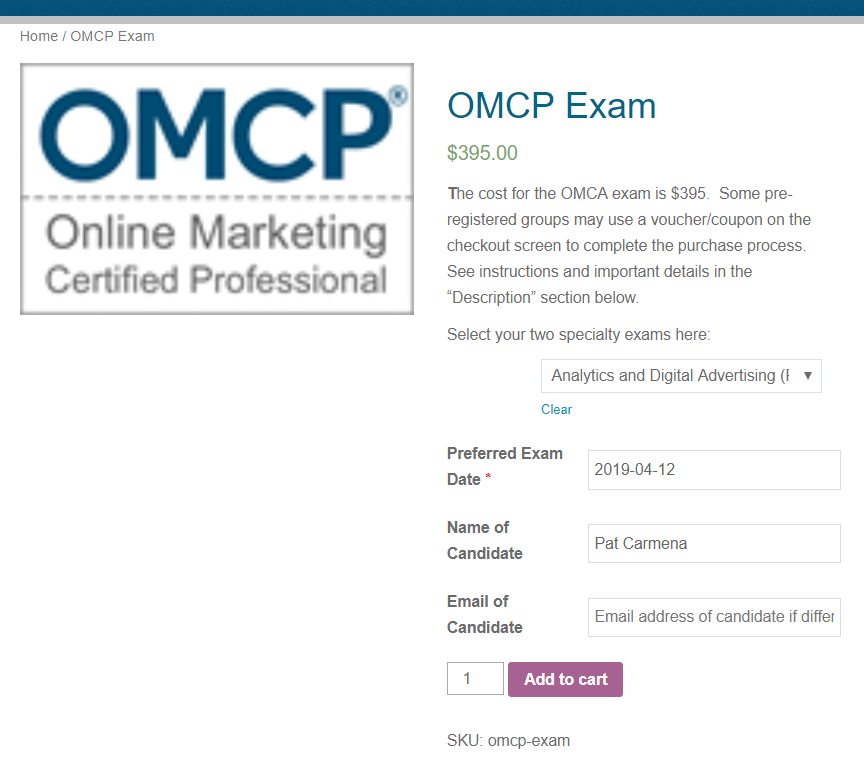 Three steps for the exam process. Two steps for certification.
The Exam
Anyone can register for, schedule, and sit for an OMCP exam, anytime. The simplest path is:
Register for the OMCP or OMCA exam by paying or using a voucher from your company, training provider, or university.
Schedule your online proctoring session in go.proctoru.com as instructed in your registration confirmation email.
Take your exam on the scheduled day and time from within the online proctoring environment. You'll be notified of results within an hour of completing the exam. Then on to the certification process below.
Click below for answers to the most common questions about the exam:
The Certification Process
Certification requires several components to be verified by OMCP. In addition to proof of passing the required exam, candidates must upload a combination of proof of work experience or training, or proof of education level. There are various combinations that qualify. See the OMCP requirements and the OMCA requirements to know what you'll need for certification.
Click below for answers to the most common questions about the certification process.