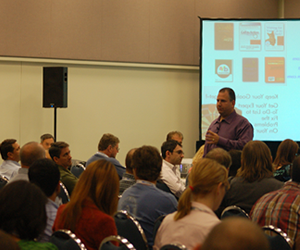 While hundreds of institutions teach to OMCP standards, those who become Registered Education Providers are verified to teach the knowledge, skills, and abilities that prepare professionals for OMCP certification or OMCA certification. To list your institution, complete the Application for Registered Education Providers.
Registered Education Providers

Duke Digital Media and Marketing Certificate program

The Duke Digital Media and Marketing Certificate program was created in 2014 in response to the increased demand for trained professionals in the area of digital media and marketing. This 100% online, self-paced program is 350 hours of combined instruction/study hours and covers the content areas that are most in demand in the industry.

Students have 12 months to complete the program, and upon completion, a certificate will be awarded by Duke University. Additionally, most of the courses offered as part of this program are either OMCA or OMCP qualifying and help lead students directly to these top industry certifications. Duke Continuing Studies also offers a number of other online programs as well as local programs for working professionals, most of them in a condensed or evening-weekend format.

________________________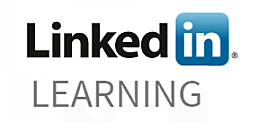 LinkedIn Learning OMCA Preparatory Course

Prepare to take the Online Marketing Certified Associate (OMCA™) exam. Refresh your knowledge of the skills tested on the exam in our OMCP-approved course.

In this course, you can refresh your knowledge of the skills tested on the exam: from conversion rate optimization and paid search advertising to social media marketing. Matt Bailey, a 20-year veteran of the marketing industry and an OMCP Certified Trainer, reviews each of the eight major exam areas in depth. Learn marketing basics, such as how to write compelling website copy and ads, create engaging content that targets specific audiences, develop your email marketing lists, create strong calls to action, design great landing pages, customize experiences for mobile users, and use analytics tools to assess the performance of your campaigns. The course also counts toward your approved OMCA training—one of several prerequisites for certification.


________________________


MindEdge OMCA Digital Marketing Course Via Skye Learning

Founded by Harvard and MIT educators, MindEdge Learning's online courses have helped more than 1.5 million students meet their goals. MindEdge's Digital Marketing suite of nine courses will prepare you to take the OMCA Certification exam. A combination of video, games, case studies, and expert commentary from real-world digital marketers make these self-paced courses engaging and effective. Keep yourself up to date in this ever-evolving industry with an online marketing learning experience from MindEdge.
________________________



Simplilearn Marketing Courses

Digital media influences the way your consumers make purchasing decisions; enables business around the clock and overcomes barriers of distance, providing convenience and choice to your customer. Simplilearn's Online Marketing certification trainings are a comprehensive course which prepares you to understand and leverage the powerful channels and tools that technology provides. It enables you to learn and review how the various channels and digital properties can support the business goals of your organization.
________________________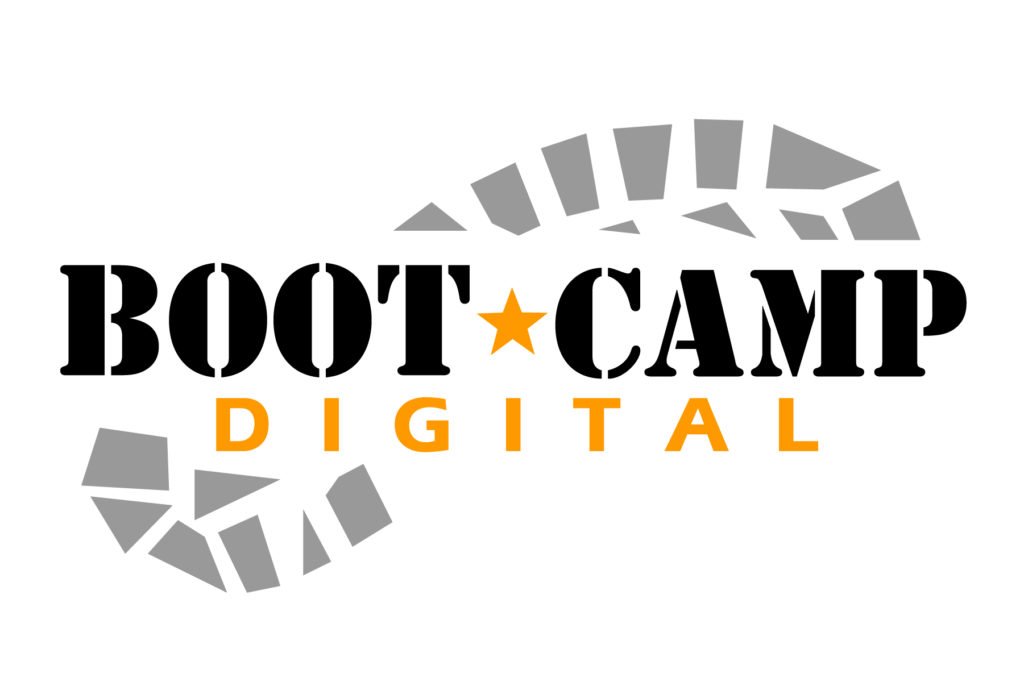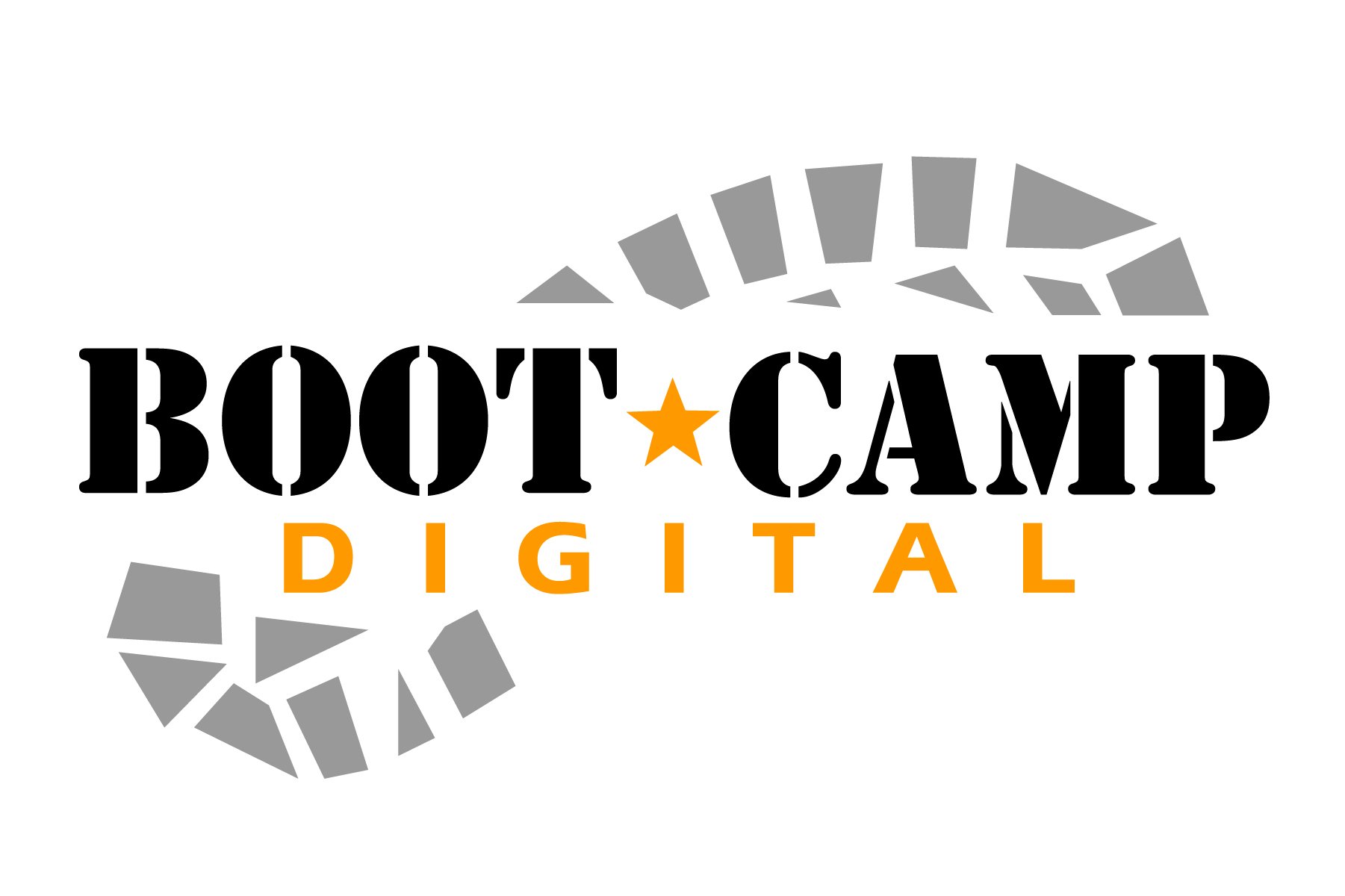 Online training for OMCA & OMCP Certification + 1:1 Expert Guidance

Boot Camp Digital proudly offers three programs proven to prepare you for final assessment in both OMCA and OMCP Certification – Digital Marketing, Social Media Marketing, and SEO. With over a decade of experience specializing in training business and marketing professionals, our instructors are industry-recognized thought leaders who have hands-on expertise in strategy and execution.

In our self-paced online programs, gain access to 23-42 hours of video training structured from beginner to advanced topics. Courses are broken down into short topic videos making concepts easy to understand and apply to real-world situations. Our trainers walk you through case studies, demo technical setups, review digital marketing tools, and guide you step-by-step through implementation showing you exactly how to execute the strategies behind successful digital marketing efforts.

Quizzes are available in each lesson to test your knowledge before moving on to more complex material. Our programs include downloadable resources, including action planners, quick-start guides, strategy templates, and checklists to drive implementation of what you learned and keep you on the right path with best practices. PLUS, Boot Camp Digital expert trainers are available every week for 1:1 calls to assist you through any questions you may have specific to your training or how you're applying it to your work. Get your digital marketing in shape with Boot Camp Digital!
________________________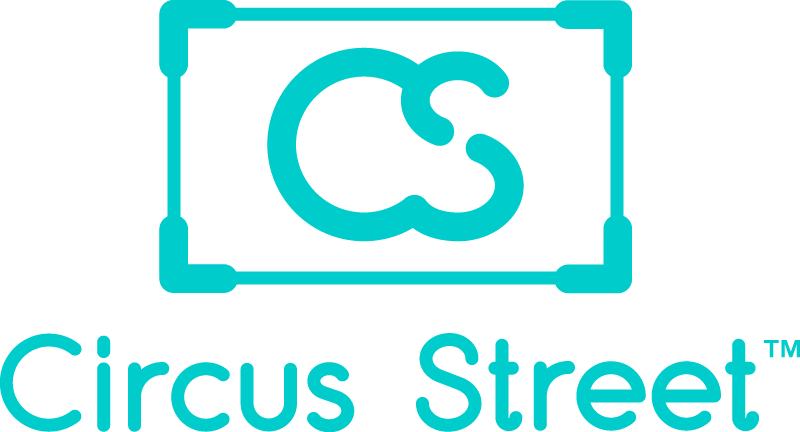 Circus Street OMCA Preparatory Digital Marketing Course Online

Circus Street's digital training is used by global brands to build their digital capability and increase their confidence in digital. They work with international organizations, giving them the knowledge & skills they need to thrive in the digital age.

Bringing together experts in digital media and marketing, cutting-edge education techniques, interactivity, and world class animation, their award-winning training covers a broad range of digital-related subjects.
Their OMCA Exam Preparatory course has been specifically designed to help learners meet the standards required for completion of the OMCA Certification for Digital Marketers. It covers each of the 8 online marketing disciplines that are considered core to the OMCA Certification and determine the content of the exam, including Content Marketing, Email, PPC, SEO and Digital Analytics.

Download the course brochure here or visit their website for more information.
________________________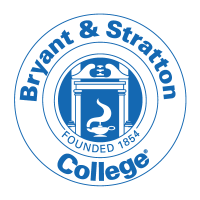 AAS Digital Marketing Degree — Online or On Campus

The Digital Marketing associate degree from Bryant & Stratton College establishes a foundation in key marketing skills such as social media, search engine optimization to provide graduates with the education necessary to pursue a career in the marketing field.

The Digital Marketing degree program prepares students to sit for the OMCA certification program. Applicants for the OMCA exam must qualify by providing proof of education or training through an approved program. The Bryant & Stratton College Digital Marketing degree program is an approved program through OMCA, meaning students can use their transcripts or diploma for to qualify to sit for the OMCA exam.
________________________



Market Motive Online Marketing Practitioner Certification and Online Marketing Master Certification
Market Motive is a curriculum development company focused exclusively on online marketing. From individuals to agencies to major universities, the company is a supplier of industry content to professional marketers, educational institutions, and businesses of all sizes including "Fortune Global 500" corporations. Market Motive writes curriculum specifically to the OMCP and OMCA competency standards and was an early contributor to the standard in 2010.
________________________


Digital Marketing Accelerator Certificate – This online course in digital marketing strategy, is preparatory for OMCA examination, and is the result of a unique partnership between an elite UK university business school and digital marketing practitioners who provide expert insight on current industry best practice strategic thinking and tactical approaches.
The learning materials, delivered in a 'micro-learning' video led format, adopt a global view of current digital marketing concepts and best practice. This engaging transfer of knowledge is presented in a variety of formats including screen capture with voice over 'walk through' demonstrations allowing students to watch as digital marketing professionals "go to work", using tools to review websites, research markets, dissect campaigns demonstrating best practice strategic thinking, tactics and more.
The course includes over 20 hours of video and reading material available entirely online, no physical attendance required, participants self-check their learning through interactive quizzes. Participants can progress at their own pace and at time that suits work and family commitments.
For individuals £1,200 (including OMCA exam fee and VAT). For multi-student programmes please contact us directly. (https://www.hw.ac.uk/ebs/short-courses/digital-marketing-accelerator.htm)
________________________



SiteLogic Digital Marketing Training and OMCA Certification Course
SiteLogic's founder, Matt Bailey, is one of the most in-demand digital marketing trainers in the world. With over 20 years of training the world's most iconic brands, his content and curriculum is used at Duke University, LinkedIn Learning, Microsoft, HP Enterprise, MindEdge Learning, Purdue University, Simplilearn, University of South Florida and more.
Matt developed SiteLogic's training to focus on active learning, which means that you'll practice and perform digital marketing skills with direct coaching and feedback from Matt and his team of expert instructors. You'll learn the concepts and demonstrate your new skills as you work towards your OMCA Certification exam. Accelerate your corporate skills as you go beyond formal instruction to learn behind-the-scenes skills of negotiating with clients, supporting co-workers, and presenting to the C-Suite.
________________________


The University of Georgia OMCP Program

Distinguish yourself from the pack by taking one of nine Online Marketing Certified Associate (OMCA) or one of four Online Marketing Certified Professional (OMCP) courses. Expand your understanding of Digital Analytics and Conversion, Paid Search, Social Media & Mobile Marketing, and marketing courses to earn a Certificate in Digital Marketing from the University of Georgia's Terry College of Business.

Each course ranges from 5 -10 months and can be taken at your own pace online. Once enrolled in the course, students gain access to regular workshops and speaker series from noted industry experts including Avinash Kaushik, Digital Marketing Evangelist for Google.

This complete online program provides the educational requirements to sit for the Online Marketing Certified Associate or Online Marketing Certified Professional designation exam. Additional requirements are needed to sit for the exam.
---

Rutgers University Mini-MBA Online Marketing Programs
The world is racing to keep up with social technology. To gain a competitive advantage, marketers need to think big, but plan in stages. After all, you wouldn't build a house without a blueprint—so why jump into social media marketing without a strategy? Participants in this module will learn to apply an actionable 12-step social media marketing process designed to better connect with audiences, deepen relationships and drive profits. Moving beyond traditional outbound marketing approaches, this course will demonstrate how inbound marketing strategies earn consumer interest by humanizing your brand. The module will also touch on the rise of the social business and provide interactive work sessions designed to help you develop your process-driven blueprint using a case for a leading Internet marketer.
---

International MBA from Athens University of Economics & Business

The MBA International program at Athens University of Economics and Business follows the current trends in business education, is offered 100% on-line, and adds significant value to its students, as it not only offers them the opportunity to prepare themselves for more than 20 new high-paid job-roles, but also use online marketing skills to promote their businesses online.
---
Martinsburg College Digital Marketing Certificate Program
With the increase in technology driving our lives, digital marketing skills are in high demand as companies and organizations use marketing delivered through digital channels, including search engines, websites, social media, email, and mobile apps. This drives the demand to recruit professionals who can effectively use, analyze, and manage these channels. This program prepares students with strategies for search engine optimization (SEO) as well as providing practical knowledge on Pay-per-Click (PPC), conversion optimization, web analytics, content marketing, email and mobile marketing, and more. Upon completion of this program, students will be prepared to take the Online Marketing Certified Associate (OMCA) exam to certify their skills as an Online Marketing professional.
---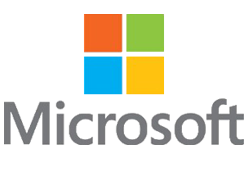 Microsoft : Modern Digital Marketing: Driving Digital @ Microsoft (Employees Only)

The Driving Digital @ Microsoft course is a 10-week program that gives Microsoft employees a primer on all the core digital disciplines. The online landscape has evolved into an ever-changing world where digital marketers must understand the foundations of all online disciplines. Gain a strategic understanding of the core disciplines throughout this structured program and prepare for your OMCA certification.
---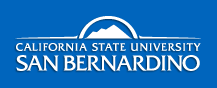 California State University San Bernardino OMCP Certification Programs

Digital marketers are in high demand in the job market and The Bureau of Labor Statistics has reported a 42.1% growth in digital marketing careers for 2010-2020, so now is the time to enter this growing field.

Complete one or multiple individual certificate programs in this digital marketing discipline. These training programs prepare you and provide vouchers to take the OMCA exam.


---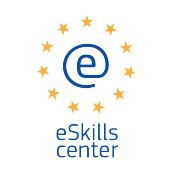 eSkills Center OMCP Preparatory Course in Greece

eSkills Center has been training professionals in Digital Marketing & eBusiness since 2011. Courses are offered in class, as corporate training, and through online training. You can reach them at info@eskillscenter.com.
---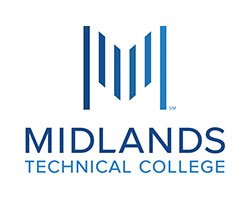 Midlands College Social Media and Mobile Marketing Professional
In this program, you'll gain the skills you need to enter the field of Social Media Marketing. This program will help you create and develop your own online business, become a social media marketing consultant, or work in the social media marketing department of a corporation. If you're already working in the field, this program provides the formal education and certification you may need in order to further your career. In addition, you'll qualify for membership in the Online Marketing Certified Professional (OMCP®). This professional association is currently at the forefront of establishing online marketing industry standards for training and continuing professional development.
---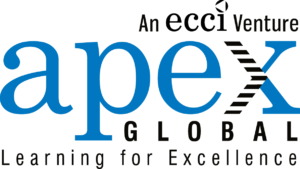 Academy for Professional Excellence (APEX) Global (Philippines)
APEX Global brings the first globally recognized digital marketing certification, Online Marketing Certified Associate (OMCA®), to the Philippines. With this movement, APEX Global brings marketing professionals to a higher career path and molding them to be more competent than ever by an effective mix of classroom-type and hands-on training. The OMCA® training focuses on all the 9 disciplines of digital marketing such as Content Marketing, Conversion Rate Optimization, Email Marketing, Marketing Automation, Mobile Marketing, Pay-Per- Click Advertising, Search Engine Optimization, Social Media Marketing, and Web Analytics. For more information, you may download the brochure here or send us an email at training@apexgloballearning.com
---

California State University San Marcos Marketing Professional Program
Become more productive and boost the impact of your marketing efforts. Help build your community, track engagement, measure analytics, generate brand awareness, or help you accomplish other marketing goals. These programs prepare students for a career in marketing or improve skills for those in the field, and achieve industry certification.
---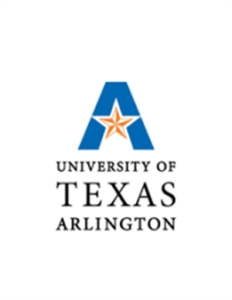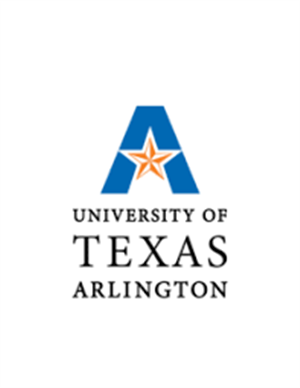 University of Texas at Arlington

In the Paid Search Professional with OMCP® Certification program, you'll gain a comprehensive overview of online marketing, and develop a solid understanding of not only how each discipline works, but how the disciplines relate to each other. You will also receive a comprehensive Pay Per Click (PPC) and Conversion Optimization training. The program incorporates the latest trends and tips in Display Advertising and includes a specialized training in paid social media advertising in which you'll explore the advertising opportunities of Facebook, YouTube, and other top social media channels. Students in the program also have access to live monthly workshops (webinars) conducted by their instructors. Six (6) to eight (8) Workshops are offered each month that cover a variety of relevant online marketing topics.
Students will be eligible for Online Marketing Certified Professional (OMCP®) certification upon successful completion of the program.
---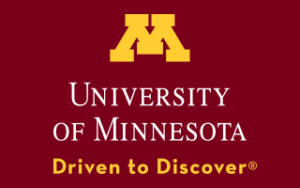 Search Marketing Professional (OMCP® Certification Preparatory)
Course and Materials Access: 9 months; Estimated Completion Hours: 150-160
Online, self-paced, available anytime.
All Certifications prepare learners to take the OMCP® Certification exam.

---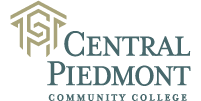 Central Piedmont Community College

OMCP Social and Mobile Marketing Professional (Voucher Included) Learn how to build mobile and social marketing campaigns from start to finish. You'll master the different opportunities available, understand when to use the different channels and know the best way to reach people on the go. By the time you complete this program, you'll be fully prepared to further your career as a social media and mobile marketing focused digital marketer. Upon completion of your program, you'll receive an exam voucher to take the Online Marketing Certified Professional (OMCP®) exam.
---
Florida International University OMCP Search Marketing Professional

In this program, you'll learn the scope of digital marketing and dive deep into Search Engine Optimization (SEO) techniques. You'll master everything you need to complete a SEO project from start to finish. Combined with mastering the secret to generating content that consumers are looking for, you'll have all the tools to leverage search engines in your favor.
---

Oakton Community College Digital Marketing Training
Become an Online Marketing Certified Professional (OMCP ®) by completing a training program taught by most respected authorities in Internet Marketing. The curriculum is constantly updated to keep pace with rapidly evolving industry. Courses include streaming video, live webinars, discussion boards, quizzes and assessments.
---

Concordia College M.S. in Digital Marketing Concordia College-New York's Master of Science in Digital Marketing is a 30 credit-hour degree program that can be completed fully online in 20 months, preparing candidates to fulfill the academic requirements needed to sit for the OMCP (Online Marketing Certified Professional) and OMCA (Online Marketing Certified Associate) industry certifications.
Our Digital Marketing curriculum is a great fit whether you're already a marketing professional who wants to deepen your expertise, a recent graduate, or a career-changer who needs an advanced, sector-specific skill set to enhance your portfolio. Students in the program will study the latest digital marketing tools, techniques and strategies – including SEO optimization, social media marketing, web analytics and more.

Founded in 1881, Concordia College-New York has evolved to become an accredited, non-profit higher education institution providing a rigorous academic experience that strengthens our students intellectually, culturally, and spiritually.
---

Benedictine University MBA with Internet Marketing, also, Online Marketing Certificate Program
Students participating in this course have access to six on-line self-paced courses on: Search Engine Optimization (SEO), Web Analytics, Pay-per-Click, Social Media, Conversion Optimization, and Mobile Marketing. Earn your MBA with a online marketing concentration with Benedictine, or continue your education with an online marketing certificate course.
---

InternetMarketing.am Certified Trainings (Armenia)
DM Consulting (Digital Marketing Consulting) now offer International Certification Courses for online marketers, consultants, business owners and industry professionals looking to expand their business in today's Internet driven market. Take your SEO training to the next level with Comprehensive SEO Training. You need to update your knowledge of current SEO trends. That is an essential component in doing your job better and increasing your online presence.
---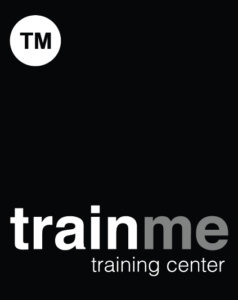 Trainme Training Center (Bahrain, Saudi Arabia and Qatar)
Trainme Training Center offers marketing communications & administrative training programs designed for individuals & organizations to aid in the improvement of knowledge, skills and performance and enable the professional to transform the value of the companies' products and services. Driven by a vision to be a leader in innovative training, Trainme's bespoke programs and courses are imparted by a team of dedicated and dynamic in-house training professionals complemented by certified trainers from local and international organizations.

Trainme Training Centre is an accredited Tamkeen service provider, Bahrain's foremost organization assigned with the crucial task of developing its private sector and positioning it as the key driver of economic development.
The Center continues to build and strengthen its core programs by keeping up with trends in professional development and training in the fields of media and communications, digital marketing and administration, and by acquiring accreditation from strategic partners worldwide.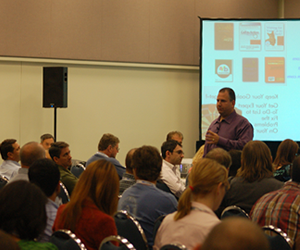 Only the most thorough training programs qualify for OMCP Registered Education Provider status. To list your institution, complete the Application for Registered Education Providers.