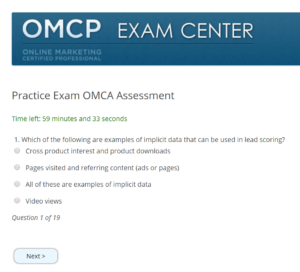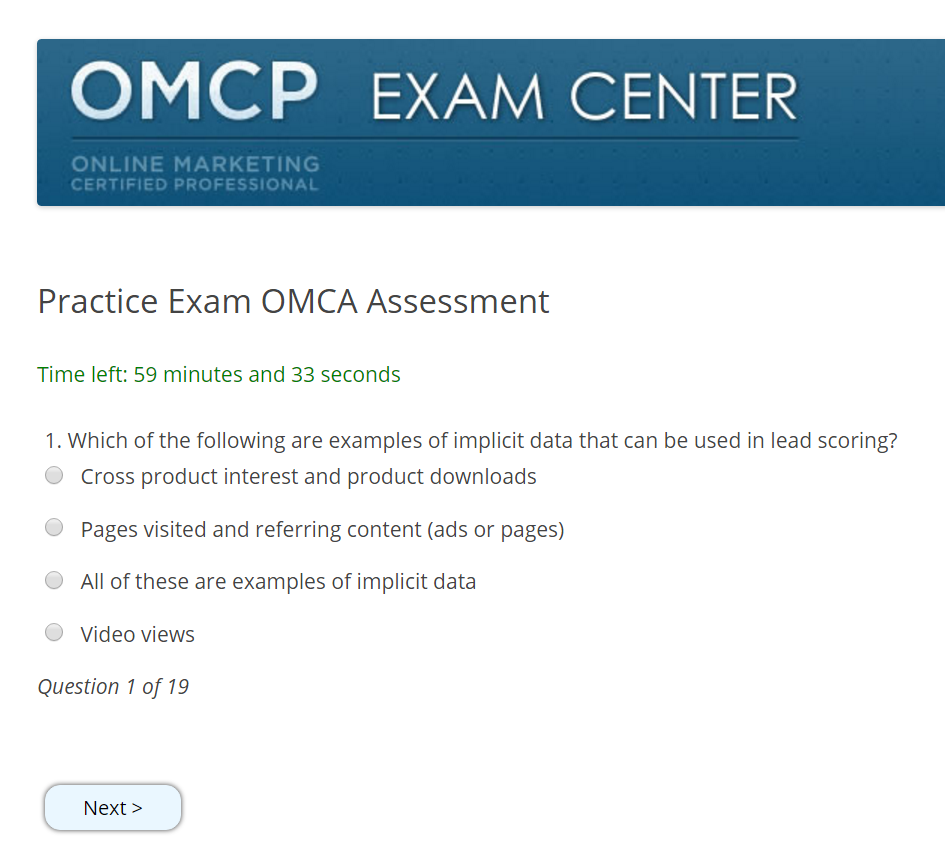 Digital marketing testing is a way to verify skills and determine a marketer's areas of strength or where training may be needed. Marketing leaders use OMCP digital marketing exams to:
prove digital marketing skills
qualify for certifications
compare digital marketing skills to others worldwide
How are digital marketing exams established?
OMCP exams items are written by industry leaders, published authors, and are peer-reviewed on a regular basis. All items map to published works, and undergo regular psychometric and difficulty review. When taken for certification, proctoring validates the identity of the candidate and ensures validity of the certification.
The Most Popular Digital Marketing Exam

The OMCA exam is the most popular digital marketing exam, used to verify a concept-level understanding of components and practices across eight online marketing disciplines. Popular with agencies and consumer marketing groups , a passing score meets the exam requirement for OMCA Certification as well as requirements set out by leading employers and governments worldwide.
The OMCA exam is proctored online with approximately 70 multiple choice questions. The OMCA exam is also available in Spanish language. Exam fees of $225 cover the exam, a proctoring session and a certification review for OMCA certification.
Practice Assessments
The OMCA Practice Exam and the OMCP Practice Exam provide immediate feedback on your digital marketing skills compared to thousands of others worldwide, competency levels for each digital marketing practice, and a preview of what to expect in the related digital marketing exam.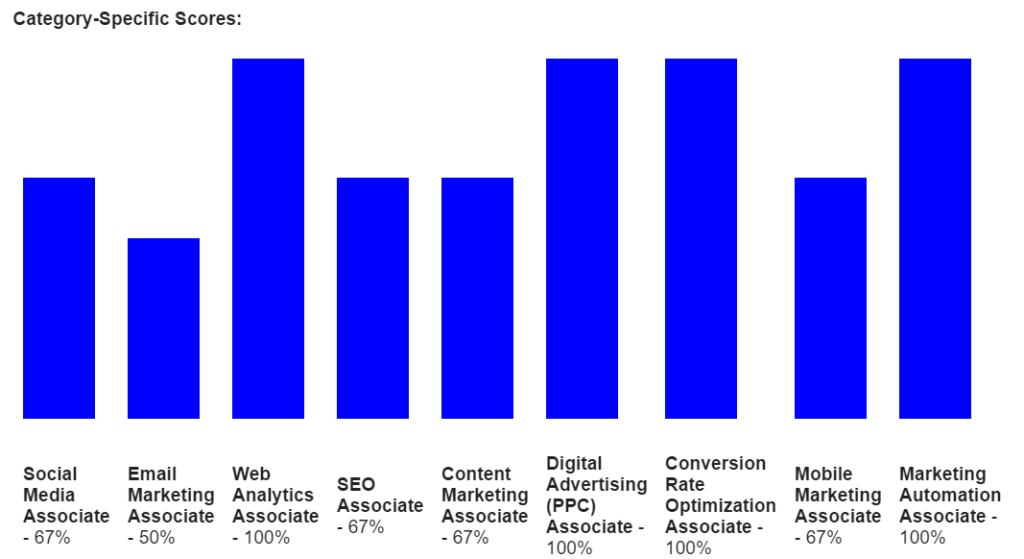 Practice exams cost $15, comprise 20-23 multiple choice questions, and are served online immediately after payment.
Exams for Digital Marketing Specialists

The OMCP Exams verify deeper skills, experience, and education required to implement digital marketing practices as a specialist. The industry has established that passing scores on two OMCP specialty discipline exams and on the OMCP base exam meet the exam requirement for OMCP Certification.
Exam fees of $395 cover all three proctored exams and certification review of experience, education, and training for OMCP Certification.
Subject Matter Exams
Many employers require proof of skills for just one digital marketing discipline such as SEO, content marketing, digital analytics, digital advertising, conversion optimization, or social media marketing. OMCP provides stand-alone exams for each of these discipline, proctored, serving between 17 and 28 items each.
OMCP Subject matter exams also qualify for OMCA or OMCP certification renewal. Exam fees of $150 for one discipline, or $200 for two disciplines, cover the exams and proctoring sessions as well as verification services from OMCP upon request.