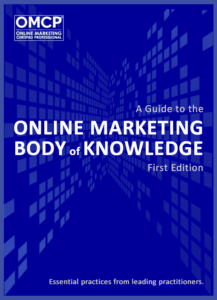 Professional marketers are invited to answer questions, vote, and comment below. Curated answers from the OMBOK pages will be published, with attribution, in the next free Guide to the Online Marketing Body of Knowledge from OMCP.
SEO Visitors are any visitor whose last Web location prior to clicking through to your website was a search engine results page (SERP) from a known commercial search engine site such as Google, Bing or Duck Duck Go. This includes traditional desktop or mobile websites, as well as web search-specific mobile apps.
Some sites, like Yahoo! or MSN have both a directory or topical portal and a search engine. Often, the lines of searching the Web versus searching the portal can blurred. Users who click through from featured content should be construed as referral traffic from another site, while searched content – presuming it is searching the web at large and not the portal's content – should be considered an SEO visitor.
For news outlets, the definition of an SEO visitor is sometimes extended to include Google News or Google Newsstand. Both of these properties have a portal, serving up popularly searched for topics on a main page. However, the search functionality, while a true search engine for news-specific content, can blur the lines between portal content and true search.
The difference between referral and organic search traffic is subtle, but necessary to help identify potential partnerships with portal sites and give appropriate credit if your search and outreach/partnership teams are separate entities.
You must login to post comments
Your Answer
Please login first to submit.