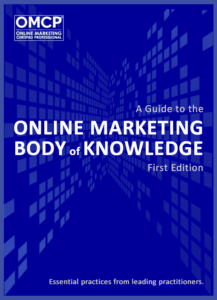 Professional marketers are invited to answer questions, vote, and comment below. Curated answers from the OMBOK pages will be published, with attribution, in the next free Guide to the Online Marketing Body of Knowledge from OMCP.
Pages rise and fall in search engine rankings all the time. Google, in particular, are always changing their algorithm by which pages are ranked. However, any deliberate action taken by a search engine to demote a previously higher ranking page or groups of pages on a website based on violating terms of service or published best practices can be construed as a penalty.
These deliberate actions can either be algorithmic or manual in nature. With Google, manual actions – or penalties – that are taken against particular pages often come with a warning or explanation via Google Search Console. Some common examples include "Unnatural outbound links," "user-generated spam" and "Hacked content spam." These messages also include examples of the content in question and links to the best practices for the particular action taken so that the site owner can remedy the content and return to the search results pages.
You must login to post comments
Your Answer
Please login first to submit.