Dennis Yu,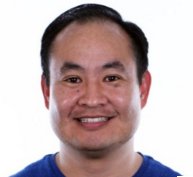 CTO, Blitz Metrics
"There's been a gap between having a diploma and actually being able to do a job. Employers just want to know, of the many things that they have to get done, that they can rely on one person who's certified in PPC or SEO or social media marketing. They just want to know that this function can operate without them having to worry, and therefore, a trusted certification like OMCP can be valuable  because it's backed by not just passing a quiz but having actually done it."
---
Welcome to 'Take Ten', OMCP's blog/podcast where we spend 10 minutes, more or less, talking to online marketing thought leaders, educators, and career professionals about training and certification with hosts Jane Flint and David Temple.
OMCP: This is Jane Flint. I'm here at the Growth Marketing Conference in San Francisco with Dennis Yu, CTO at Blitz Metrics. Dennis, can you tell our audience a little bit about your own career path and how you developed BlitzMetrics?
Dennis Yu: Well, Jane, I've always been a math geek analyst, why do things work, sort of person and numbers have always held more power to me than things that are subjective like paintings and colors and feelings. So when I got into college, I found that I got 800 SAT on the math part, it was fun just to blow other students away with that because with the numerical…if you have algebra where you have four things and you're trying to solve for the fifth and the answer's five, then the answer's five, and there could be many creative ways that you can get to it. And in the world of online marketing, which I stumbled into because I helped build AA.com for American Airlines, and then I ran analytics at Yahoo! and then all the social media stuff, it was like the ultimate math problem, which for some people is the ultimate dentist torture.
And I found that there were simple patterns that you could use to figure out what the answer was. Think about, if I just change analogies, your car is broken and you go to the mechanic, and the mechanic has to look through all the stuff and they take their hammer and they bang one part of the engine and it coughs back up to life.
That's how I view online marketing. You have a machine and it's getting more and more complex. How can you figure out the one or two things that will solve a constriction issue, or some kind of leakage, or some kind of issue where if you can just fix this one part of the funnel, other stuff will start to work properly? And that's what I loved about working at Yahoo! He had a bunch of properties and the challenge, just like House, right? You know House? Where you gotta figure out what's going on with the patient, what's causing him to die. Well, the issue was this landing page wasn't working. The issue was we were buying the wrong keyword. The issue was that we had the bad creative, or it was seasonality, or a competitor lowered their price and that's why ours wasn't converting as well, and that was such an amazing challenge. Every day I loved the emergency room aspect of online marketing.
OMCP: So you just presented "Facebook for $1 a day: 7 Awesome Hacks for Startup Founders and Growth Marketers." Dennis, can you clarify for our audience the differences between social media marketing and growth marketing and how each supports the other?
Dennis Yu: Growth marketing is, how do you take a small dose to get maximum yield? That dose could be anywhere. It could be authority that comes from meeting someone at a conference, from being written up in search engine journals, from being a member of SEMPO, from a strong Facebook page. It could come from anywhere, and social is just one of those many channels. It just so happens to be that if you have authority or some sort of power in any of your channels, let's say email, the easiest way to amplify that is through social, so we don't think about social as people clicking "Like" on cat photos. We think of it as a data layer, the electricity grid, that underlies all these different appliances, so if you plug in email into this overall data matching appliance, or you plug in PPC or you plug in website traffic, and you plug it in to social, you're gonna get an extra 20% back. It's like an ATM where it's a broken ATM. You feed in a $5 bill and it gives you back a $10 bill. So it's an amplifier. The whole point of all these hacks, or growth hacking, is how do I put in a little bit and get…minimum dose, maximum efficient yield.
OMCP: Nice. Nice analogy as well. So I am really intrigued by this student analytics program that I found on your website. I'm wondering if you can tell me a little about  how students can get involved, and how schools get involved?
Dennis Yu: So, to preface that, we believe that there's been a gap between having a diploma and actually being able to do a job, which assumes you've already found a job, too, and that market mechanism is broken. It's as if we were to have LinkedIn meet a dating site except in the work environment. And I, myself, have gone through that challenge where I've got multiple degrees, yet I couldn't find a job, and it was only because I had the mentorship and the ability to work with other folks in online marketing that those doors opened for me. And so we've created a program that creates apprenticeships for these students while they're still in school, and there are three or four universities that we work with. There's LDS Business College, and BYU, and San Diego State, and University of Louisville, and Hofstra University where there are professors of social media or marketing. They could even be at the business schools sometimes.
There's a school of engineering, and as part of a capstone, for example, like seniors that have to work on group projects, these students will get into groups of four and adopt a business. It could be a small local business. It could be a non-profit. It could be one of the sports teams that we serve, and it's great for everybody because they're all following a process, so we're guaranteed that we're gonna do it right. It's not like I'm just gonna turn over my social media account to some kid and they're gonna get me in trouble by saying something terrible. It's that I know that there are digital plumbing tasks that have to happen. I know that there are lots of checklist driven things that, maybe me at a business, I don't have enough time for, but I trust in the certification. I trust in what Rosetta Stone and the Warriors and Facebook and all these other guys are saying about the right way to drive more sales, to drive more leads, where we tie together the setup, which is getting all the tracking in place, of course, the analytics plus goals content and targeting, right?
When we have those in place, then the students can execute and it virtually guarantees results, which sounds charlatan like in the world of online marketing, but it's okay when you see that social is a yield increaser. It amplifies what you already have, and the odds of any of these businesses, especially the small businesses, having remarketing, or retargeting, working properly, super low. So that's just free money, and then the students come off looking good. Google and Facebook, they come off looking good because of the program.
OMCP: What do you think are the most important factors that employers looking to hire social and growth marketers are looking for?
Dennis Yu: They wanna get the job done at minimum competency, meaning they don't need someone who's amazing. They just wanna know, of the many things that they have to get done, that they can rely on one person who's certified in PPC or SEO or social media marketing, or…they just wanna know that this function can operate without them having to worry, and therefore, a trusted certification like OMCP can be valuable in that because it's backed by not just passing a quiz but having actually done it, and we think that the new resume is your online profile. It's not the thing that you carry in the portfolio. It's not your LinkedIn profile, although that's very important. It's the fact that you've not only done the work and had the in-field experience, but you've been able to talk about it, share that knowledge, increase your personal brand, and that's what bridges the gap between a diploma and being able to work as a marketing manager in a Fortune 500 company.
Because if I am a director of marketing at American Airlines, I'm busy. I'm managing lots of programs, managing lots of people. I wanna be able to bring on someone who is bright and young and this kind of thing, trainable, but I don't wanna have to train them. There's certainly gonna be a lot of learning once they start, but I don't wanna have to train them on the fundamentals, and if I know that there's a certification that includes those components plus the work experience, it's one thing to have a resume that says, "Oh, I interned at this one place for three months," versus "Here's what I actually did. Here are the results, and they're public."
OMCP: In addition to an exam, OMCP certification requires a minimum number of hours of real-world experience.  How important do you think real-world experience is to certification criteria?
Dennis Yu: It varies by industry. In enterprise companies, there has become a merging, almost like a car accident with all the vehicles coming together because of what people call cross-channel, omnichannel, multichannel marketing because the SEO person has to understand content marketing. Content marketing person has to understand PR and the social person has to understand paid because it's a paid world. So they now have to understand what used to be a channel level silo has now created…the org chart's been rematrixed into more customer oriented, vertical focused. So if you're a company and you sell, let's say you're Proctor & Gamble and you sell potato chips and laundry detergent and deodorant, and each of those areas has a channel, I'm the P-P-C person, this guy's the email person, this person does Google AdWords, or whatever, it's been a realignment from channel specialty to customer specialty.
If I'm in charge of Pringles instead of I'm the PPC person trying to do it for these five different kinds of products, I can actually get deeper into the customer journey, and that's how I'm gonna create good content. Because without the good content, no amount of channel expertise is gonna make up for that gap, and that's creating massive headache for people who have been in online marketing for a long time because they say, "I've just been the S-E-O person and I'm too old to wanna learn these five other things," so those people are gonna get left behind, and you're gonna see a younger crowd, I know ageism is illegal, come in that is open to learning multiple things because they didn't understand this other world. They didn't have bad habits to unlearn, and I think social, unfortunately, is the glue that spreads across, this thin layer that spreads across all these areas, because the person who does social has to understand email and PR and paid search and SEO and copyrighting and landing page optimization and all those kinds of things.
OMCP: Thanks Dennis.
Dennis Yu: Thanks, Jane.
Podcast: Play in new window | Download
Subscribe: Apple Podcasts | Google Podcasts | RSS