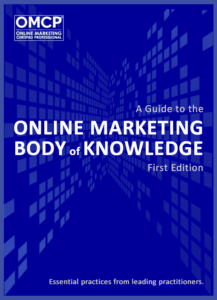 Professional marketers are invited to answer questions, vote, and comment below. Curated answers from the OMBOK pages will be published, with attribution, in the next free Guide to the Online Marketing Body of Knowledge from OMCP.
A dimension is, typically, an attribute of the User of your website or mobile app. In most modern practice, they appear in rows in your web analytics tools or spreadsheets.
Commonly used dimensions are User attributes like Source (referring websites, campaigns, countries, etc.) and technical elements (browser, mobile phone, screen resolution, etc.). Dimensions also include attributes of a User's behavior, such as Landing Pages, Internal Site Searches, and Products Purchases.
Dimensions are magical in that they could also be expressed as numbers. For example, the days since last visit, the number of visits, and the number of pages a User viewed.
Dimensions are key building blocks of web analytics segments.
You must login to post comments
Your Answer
Please login first to submit.