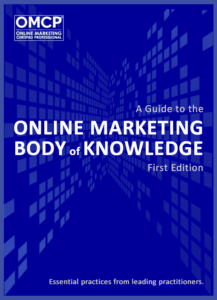 Professional marketers are invited to answer questions, vote, and comment below. Curated answers from the OMBOK pages will be published, with attribution, in the next free Guide to the Online Marketing Body of Knowledge from OMCP.
Goals are specific strategies you'll leverage to accomplish the business objectives.
Goals identified cover the macro and micro outcomes expected to be achieved by the company strategy, and contain the vital information that Marketers and Analysts need to ensure their time and attention is focused on what matters most.
Goals might include, but would not be limited to, support offline marketing by smart Search advertising, improving the efficiency of checkout process, and reducing support phone call volume.
You must login to post comments
Your Answer
Please login first to submit.