Is it really worth it? Many working towards OMCP certification ask this at some point in the journey. So we reached out to LaTisha Clayton, OMCP and founder of You've Got Clients for her advice on what candidates pursuing certification need to know. LaTisha is no stranger to success, hard work, and helping others succeed. She offered this advice right away:
"Firstly I would say don't give up. Play to your strengths and choose a specialty concentration that you enjoy."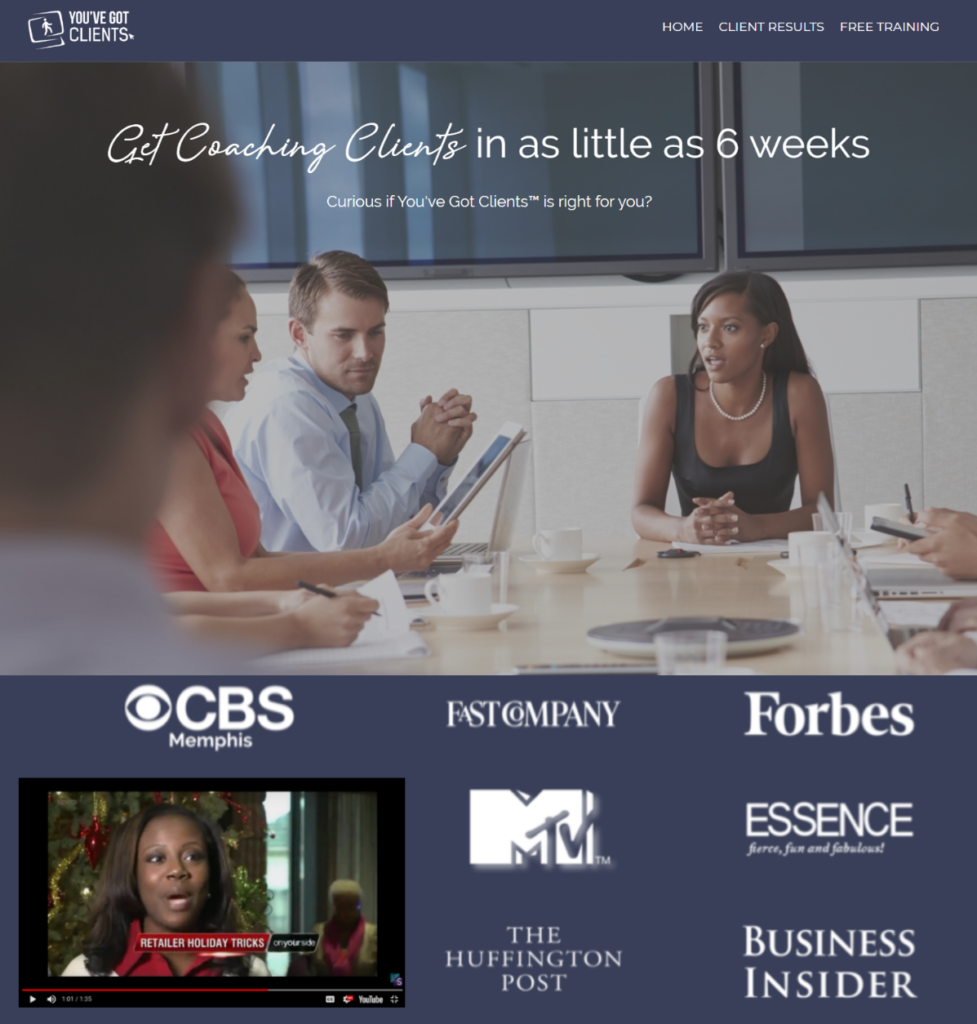 Regarding staying up to date in digital marketing, LaTasha recently chose two PDU-approved courses from Hubspot to renew her OMCP status:
"The renewal process is fairly straightforward. With the constantly changing landscape of digital marketing, there is likely an interesting story to go along with recent changes," she offered, "That made it easy for me to choose what I wanted to pursue for my PDUs so I could renew my OMCP certification"
A video of encouragement
But LaTisha went a step further, agreeing to share a short video of encouragement for those who are studying or working towards an OMCP certification. It's not all roses, and LaTisha even shares a small confession! But if you're working towards your certification, you'll want to see this. Thank you LaTisha!
And because we always support those in our OMCP family, those of you who are thinking of building a coaching business, take a moment to check out LaTisha's training programs at https://youvegotclients.com
Transcript:
Hi my name is LaTisha. I am a marketing consultant, creator of You've Got Clients, and online marketing certified professional.
I chose to pursue the OMCP certification because my degrees are not in the field of marketing, and I wanted to demonstrate my knowledge, my skills, and my passion for the field of marketing. Also because I'm a self-employed marketing consultant I wanted to have a competitive advantage.
The certification process was pretty straightforward, but it did require some hard work. And to be honest, I didn't pass both sections the very first time! I did have to go back and retake it. But I was determined to get that certification and to show that I knew my stuff.
It's been about a year since I've been certified, and I recently updated my certification by submitting professional development units. The digital marketing landscape is changing day by day. With new rules that Google puts into place with new social media platforms coming online and with expectations as far as email marketing and how we help our clients get their best results, it's important to stay on top of what's going on in digital marketing today.
So the recertification process and those professional development units helped me to stay on top of what's going on and really understand it at a level, that not only helps me, but helps my clients as well.
I definitely feel like my OMCP certification has helped provide my clients with increased confidence in my skills as a marketer. It's allowed me to not only help them grow their businesses so they can say they've got clients. It also helped me to grow my business and my network as well. So if you're considering the omcp certification, I highly-highly recommend it. As I mentioned, it is hard work but it's so worth it.