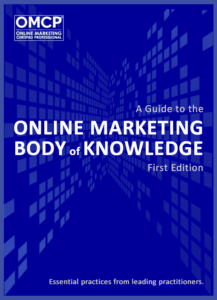 Professional marketers are invited to answer questions, vote, and comment below. Curated answers from the OMBOK pages will be published, with attribution, in the next free Guide to the Online Marketing Body of Knowledge from OMCP.
Targets are numerical values you've pre-determined as indicators of success or failure.
Targets should be developed for each Key Performance Indicator that is measuring the success or failure of your Goals.
Targets can be sourced from historical performance, annual business goals, external industry benchmarks or developed in partnership with your company's Finance leadership.
To get started, you can get some key benchmarks in Google Analytics (go to the Audience Folder, click on Benchmarking).
You must login to post comments
Your Answer
Please login first to submit.