Which digital marketing course should you choose?
One of the most common questions asked of OMCP is "Which Digital Marketing Courses are right for me?" In this special training series, we interview the leaders of seven digital marketing course providers to learn the differences.
In this episode, Mordy Golding, Director of Content for LinkedIn Learning shares what to expect in LinkedIn Learning training, his own thoughts on the value of certification, and where LinkedIn Learning is headed in the future.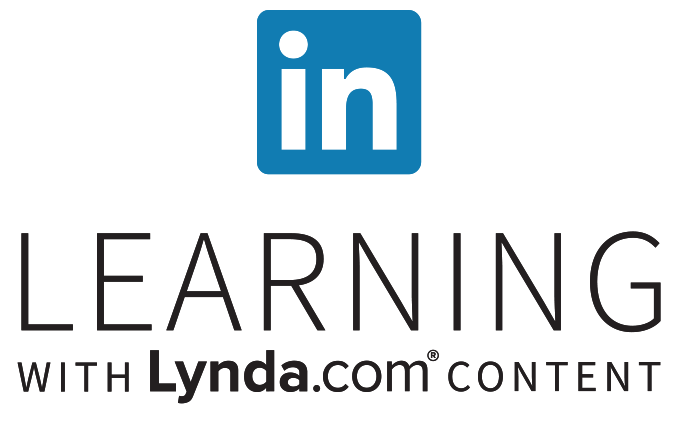 Michael:
All right. Welcome back to the OMCP studio. With us today is Mordy Golding, Director of Content for LinkedIn Learning. I'm your host, Michael Stebbins, and today we'll be discussing digital marketing training and some of the differences you should be aware of. Mordy, welcome.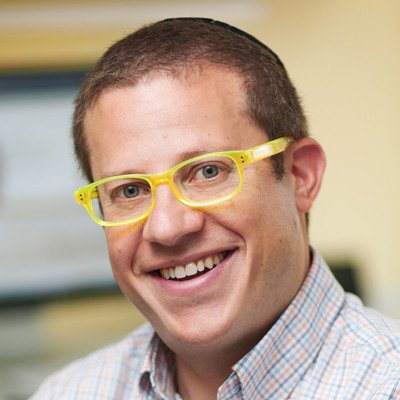 Mordy Golding:
It is my pleasure to be here.
Michael:
I know you have a great history in graphic design, some time as Adobe's product manager for Illustrator. Then 15 or so years ago, a jump into education and training. What drove you to make the change?
Mordy Golding:
I don't know if I would say it's a jump, I think I maybe fell backwards into it.
Michael:
Join the dark side, if you will.
What drove you to get into the business of training?
Mordy Golding:
Yeah. Well, so here's the thing. I am very passionate about design. I left Adobe and basically went around the world teaching people how to use Adobe software. I was just blown away by the response and how people really kind of came around to valuing … when you leave college or you leave school, you have a certain skillset and that skillset doesn't end. As new digital tools come out, people need to kind of reinvent how they kind of learn. But more so, technology kind of completely changes your approach to how you do work.
So, I found a lot of people had old mindsets. Digital tools that Adobe was creating really allowed designers to completely think differently about how they do their work. I was friendly with Linda Wyman. I recorded some courses for her online, and realized through the response of the people, from members and from learners, that this was way beyond just design. I think it was an opportunity for me to kind of think about how do we actually take this idea, which I'm always passionate about teaching people something, beyond just graphic design, into really all the topic areas that we cover?
Michael:
Mordy, you're responsible for all of the content, I believe, that's in English on LinkedIn Learning.
Mordy Golding:
Correct.
Michael:
Of that spectrum, how do you measure the success of the courses or programs that you deliver?
How do you measure the success of your courses and programs?
Mordy Golding:
It's a great question. I say this a very simple way. We measure success, which is we ask people, was this content worth your time? A lot of companies think about using assessments and test scores, and I'm not saying that those are not valuable, there's a place for each of those. But high level, because today's environment requires people to embrace and always be learning attitude. I think it's more about, does the concept we create actually provide value to the learner? And that's the metric we go with.
Michael:
What do they tell you?
Mordy Golding:
Well, they tell us that the content is even worth their time or they're brutal and tell us, "Actually, this course can be better." I mean, we look at various metrics, engagement and views and social proof, like likes and things like that and member feedback. But again, when we think about how we measure the success of our learning, when you asked me what makes a good course, it's courses that have higher than an 85% or 90% approval rating. That approval rating comes straight from a question that we ask in our post-course surveys, which is, was this course worth your time?
Michael:
You cover a wide range of topics. I know that you have a wide range of participants in the program. Who would be the ideal candidate coming into a business or marketing course that you offer?
Who is the ideal participant?
Mordy Golding:
So, the primary audience are people who are motivated to advance their careers, and that comes in multiple ways. If you're already in marketing today, you need to keep up with all the new technology and the new tools, the new trends. It's not just tech itself, right? It's how people are doing marketing these days. So it's ideas, it's keeping on top of things. So you need to be able to do your job better, and we call that advancing your existing career.
If you are in a role that interfaces with other people, maybe who do marketing, you need to know a little bit about their world. So watching a couple of courses on marketing could help you better communicate and collaborate with those teams. Then of course, there are people who are right now kind of making decisions about what they want to do with their career or what you might call a career switcher. "Today I'm doing X and I would love to do marketing in the future." There are courses that people will take to help them make that decision or help them get started in marketing.
What is in LinkedIn Learning that we won't find anywhere else?
Michael:
There are a lot of courses out there in digital marketing and marketing in general. What are some of the things people will find in LinkedIn courses that they won't find somewhere else?
Mordy Golding:
That is a fantastic question. We continuously look at all the great stuff that's out there. I would go just more towards what learners tell us about why they watch our content, and the main reason why is our consistent quality. We have a very broad range of courses, something like over 200 marketing courses alone in our library. But in our English language library, we have over 6,000 courses total across all of our topic areas. But we are known for having very consistent quality. We carefully vet every instructor that teaches on our platform.
Unique instructional design and scientific learning ideals
Consistent learning experience
Broad and deep library
Consistent in quality
Top notch instructors
We create most of the content on our platform, we abide by strict and instructional design and scientific learning ideals and principles in our content. So people know that they can come to our library, and no matter what course they choose to watch, they can get a consistent learning experience. So that high level, I think what you'll find in our library that you will not find elsewhere, it's a very broad and deep library that is consistent in its quality. On top of that, there are certain things that we have that I think you won't find elsewhere. Primarily certain instructors, people who, we as LinkedIn, can kind of work closely with, to learn from.
You're familiar probably with the idea that there are influencers on LinkedIn's platform. There are certain courses we have from top notch instructors. Jonah Berger, who's a professor at Wharton, for example, has courses on how to make a video go viral. There's a great course we have with Neil Blumenthal from Warby Parker, on his story and how he kind of took that company to success. That's just a few examples of some of the instructors that you would find in our platform that you won't find elsewhere.
Who do you admire out there?
Michael:
Mordy, if you were to take LinkedIn out of the judging role, who do you look up to or admire or think is doing training right outside of LinkedIn?
Mordy Golding:
Outside of LinkedIn, meaning just marketing content? Or really anybody in it, for learning content in general?
Michael:
Any learning content. If somebody's got a system or methodology or philosophy, delivery, anything that just inspires you. You look over the fence and you're like, "Wow, they've got that right," or it's just cool. What catches your attention?
Mordy Golding:
Great question. I will say that we provide a certain type of training and we do that very well, which is video based training. Our content is, again, it's a broad library of videos, that is pretty much like you self-select into it. They're not live training, it's not interactive, in terms of you working directly with somebody else in a live environment. So, that I think serves a very specific need and it's a very powerful way for you to get information that you want.
But there's plenty of other ways to learn that do involve being in front of somebody else. I've always loved what General Assembly does, where they actually have bootcamps. They're providing a tremendous amount of material in a short amount of time to help you get a job. If that's ultimately what your goal is, that's a great way to do it. I am in love with some of the work that Seth Godin has been doing through his old MBA program or his seminar workshops, where he builds cohorts and he actually provides them with a lot of hands-on get something done in the next hour together. That type of team environment of hands-on of approach is something that is incredibly valuable and is very effective.
But again, they go towards different needs. So, those are two examples of I see people who are doing great stuff out there. But I don't think one replaces the other, I think they're all a full package. If you are a person who is very serious about having a successful career, you probably know that you probably need a little bit of everything.
What are your thoughts on industry certification?
Michael:
Mordy, when somebody completes a tough course, it's valuable to get a certificate, shows that they completed it. When somebody studies a platform, like you mentioned Hootsuite or even Google Ads or Google Analytics or something like that, a tool, we also think that that's very valuable. Then we see industry certification as a separate category. Somebody has to prove their skills, they have to prove their experience, they have to verify their training before they earn the certification. So PMI for project management might fall into that category or frankly OMCP falls into that category. What are your thoughts on industry certifications like that?
"I see that you're a certified, that's why I'll hire you, or that might be a reason why I might hire you. But then even while you're here, I expect you to continue that learning process and still get better at your job,"

Mordy Golding:
Well, I have a pretty strong personal opinion on this topic area, only because I have always been the kind of person who is intrinsically motivated to do well at what I do. Ultimately, the person who judges how good I do work is myself. So I don't necessarily need another certifying body to tell me that I'm doing a good job and that I know certain material, I know myself if I know it or not. That being said, to your point by there are certain industries that value or that require certification and that there is actual value for it, and those are obviously areas that are more regulated.
NASABA's CPA requirement, for example, is a good one. If you're an accountant, I want to know that that person knows how to do their taxes and is fiscally sound and doing their work. IT security is a good example, where people do need to have certifications. But then I know Adobe has certain certifications, and it's nice to have, but for me, it's just more about proving to yourself that you know that material.
" Ultimately, the person who judges how good I do work is myself."

So the way that I look at it for the most part is, if you feel that the work that you're doing is judged by your skillset and again, whoever you're hiring, whoever you're looking to work at a company for, for example. If they need to know that you have a certain set of skills, and certification I think is important. So I think it comes down to just a personal preference. Certain industries require it more than others and certain people value that kind of stuff more than others.
What is your vision for the future?
Michael:
Mordy, in terms of teaching business processes, like digital marketing, what is your vision for the future and how we're going to convey those things through courses?
Mordy Golding:
Well, first of all, I think there's just the idea of people embracing this idea that after you leave school, there still is ongoing learning that happens all the time. I think that people are starting to embrace that more and more. Most of the people who watch LinkedIn Learning courses actually access that content through a subscription that their employer provides for the employee. So, a large part of our business is selling to organizations, who then make that learning available to their employees.
So, that acknowledgment right there, that an employer is saying, "I'm willing to actually invest in the development of my employees and my company, even after we've hired them." Right? So, going back to that certification thing. "I see that you're a certified, that's why I'll hire you, or that might be a reason why I might hire you. But then even while you're here, I expect you to continue that learning process and still get better at your job," right?
"…the vision is that learning becomes more of a social activity. "

So even that idea that right now we embrace this idea of always be learning type of mindset, a growth mindset, if you will. That I think is one part about where I see continued acceleration in that area, where people now believe that just coming out of school you have a degree, that you still need to continue learning.
I think another aspect though is how that actually happens. For there, I would say the vision is that learning becomes more of a social activity. So in the past, maybe I take a course completely by myself online, which a lot of people can do today, thanks to the Khan Academies, the Courseras of the worlds. Previously in the dot com, now LinkedIn Learning, uDemy…all these places, right? Allow anybody who was motivated to take control over their own life and learn something.
But I think that as learning itself becomes something that is more socially applicable in people's lives and people embrace that idea, maybe in the past people would say, "I don't know if I should admit that I don't know this information." This idea that we are constantly always learning and learning new things, again, that growth mindset, I think is going to help drive this entire industry forward. That social element extends beyond just sharing the fact that you're learning, but also that idea of having study groups, having discussion forums, having people talk about what they're learning.
It's a process, right? There's a lot of topic areas that employees at companies today, and this extends into marketing or to other areas. Five years ago, if you were a person in marketing, did you care much about Instagram? No, but nowadays you do, right? New tools are coming up all the time, new ways of viral marketing or new ways of establishing the social presence for companies today are top of mind. Because of that, it's forcing companies to also embrace other things like leadership.
"I see continued acceleration in that area, where people now believe that just coming out of school you have a degree, that you still need to continue learning."

Because now every company has a social profile, if some person at a company does something that it maybe is inappropriate, that can become public very quickly, and that means that companies now need to embrace this idea of everyone at a company being a leader, everyone understanding things like emotional intelligence. These are topic areas that I think right now that everyone needs to embrace. So this idea of the world becomes more social, learning is a key part of that.
Michael:
Mordy, the OMCA course that LinkedIn has out is generating very good pass rates for the exams here at OMCP. Congratulations for that. The next section that we talk about is a stats blitz, it deals with numbers. Folks like to know how many participants have been in your digital marketing courses over the last three years?
Mordy Golding:
Do you want an exact number? Or do you want a rounded number?
Michael:
We'll take an exact. But if we can't get that, we'll settle for rounded.
Stats Blitz
Mordy Golding:
Let's just say a little bit over 1.1 million people have taken marketing courses in the last few years.
Michael:
Thank you for that. How many people have graduated? Or can you apply your ratio to that?
"…a little bit over 1.1 million people have taken marketing courses in the last few years."

Mordy Golding:
Well, we don't really track course completion. Again, that's mainly because our approach is that the learner themselves decides how much they want to engage in a course. Sometimes just watching half of course gives them what they need. We don't even track … at least I don't look at numbers to know how many people have downloaded certificates of completion. I couldn't tell you for sure. On average, I would say, what, 30% or 40% of people finish courses? So, take that as a number.
Michael:
I know this next number is going to be very large. How many hours of training can somebody find on digital marketing inside of LinkedIn Learning?
"We have over 450 hours of digital marketing training. "

Mordy Golding:
We have over 450 hours of digital marketing training. It doesn't mean that you should take all of it, you should take the stuff that's right for you. But at least that means that there's a broad enough number of courses that are there with the depth that you would need.
Michael:
You know Mordy, the course that LinkedIn has for OMCA, the instructor was Matt Bailey. I think he did a great job.
Mordy Golding:
Love Matt.
Michael:
The thing that disturbed us a little bit, was that it was just shy of four hours. The normal didactic requirement for OMCA preparation is 26. What we liked is, and what actually allowed us to make the exception, is that the course pointed to various [additional] tracks that somebody could go down, of good quality content, if they wanted to, if they felt the need. So we took the chance to approve the program and it's worked out very well.
Mordy, from your position watching learners go through and the volumes that you have, what advice would you have for learners out there?
What is your advice for learners?
Mordy Golding:
My advice is to stay curious. I always say I have a curiosity bug. I just love the idea of learning and I think about adjacencies, right? You may be a person who's in digital marketing, but in order to exceed at your job, you probably need to know a little bit about design and maybe a little bit about business strategy. We see that people who are most successful on our platform, the people who engage a lot, are people who have very broad learning … now I can't think of the word that I'm thinking of. References. They learn a lot of different things, right?
So there are a lot of people that come in and will watch a lot of marketing courses, but then there are people who will come in and watch the same amount of content. But a little bit of marketing, like I said, a little of design, a little bit of finance. It's the people who have much broader perspective on learning are the ones that end up being more successful. So my advice is that people should just stay curious and sometimes be open to learning things that are a little bit outside of your initial topic area.
Michael:
I think it'd be interesting to see if the algorithms inside of LinkedIn could take a guess at what alternate subjects might build somebody's career and advise people to go, even if it's something that you wouldn't expect on a normal track.
"So my advice is that people should just stay curious and sometimes be open to learning things that are a little bit outside of your initial topic area."

Mordy Golding:
Well, that's one of the benefits of watching content on LinkedIn Learning. It's beyond just the courses itself. But we are on a social platform, on the largest economic graph, so we get to benefit from what other people are learning as well, and we see what jobs they're in. When you take courses on LinkedIn Learning, we make recommendations to other people who are in like situations as you are, see people with the same job title or the same industry. So you get this ability to kind of have us curate content that is on that fringe area of your expertise, and gives you guidance on where you should go next.
Michael:
That's excellent. Mordy, thank you so much for taking the time to join us today.
Mordy Golding:
My pleasure.
Michael:
You can sign up for the courses at LinkedIn Learning at LinkedIn, and LinkedIn Learning, specifically. I'm your host Michael Stebbins, and you've been listening to the OMCP Online Marketing Best Practices Podcast, where we've done a special section on training courses specific to digital marketing.
OMCP maintains the certification standards for online marketing industry, in cooperation with industry leaders just like Mordy and LinkedIn Learning. We'll look forward to having you in the next OMCP podcast.
————————
Podcast: Play in new window | Download
Subscribe: Apple Podcasts | Google Podcasts | RSS